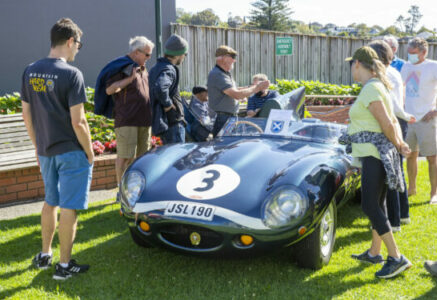 Classic car lovers are in for a treat for the remainder of the year.
With the cancellation of the popular annual Brit & Euro Classic Car Show due to Covid and lockdown uncertainties, enthusiasts can still get a little taste of many classics at fortnightly pop-up events in Howick all year as part of the 175th anniversary of Howick and districts.
Howick 175 chair, Rev Dr Richard Waugh said, "The first pop-up classic car display [on Saturday, April 9] was a huge success with great weather and large numbers of the public streaming onto Fencible Walk Park to view up close the classic cars."
Steve Broadbent, from the Brit & Euro Classic Car Show committee, who is organising the classic car display on the second Saturday of each month, is very enthusiastic about the event and it continuing for all of 2022.
"The Pop-Up display event is a good way to celebrate our transport heritage in this special 175th year of Howick and district's beginnings," said Waugh.
"We look forward to the monthly displays and if any east Auckland owners of British and European classic cars are interested in displaying their vehicles, they are welcome to contact Steve (021 656024)."