As the lockdown continues, little ones will be getting especially antsy. So, here are a few of our favourite books for children, all of which can be purchased as e-books online, to keep them entertained.
Diary of a Wimpy Kid – Wrecking Ball
One of the most well-known characters in modern children's literature – Greg Heffley, aka the Wimpy Kid – is up to his old tricks once again.
When the Heffleys receive an unexpected inheritance, major home improvements become their focus. How will this affect Greg? There's only one way to find out!
Jeff Kinney: Diary of a Wimpy Kid – Wrecking Ball | Puffin
The Beast of Buckingham Palace
Little Britain is in ruins! While David Walliams' grim vision of the future may not (or perhaps it has!) been caused by Boris and Brexit, only a Prince can ensure all is set to rights.
An epic adventure of myth and legend, this story sees young Prince Alfred (who has never set foot outside Buckingham Palace) on a quest to save his kingdom.
David Walliams & Tony Ross (illustrator): The Beast of Buckingham Palace | HarperCollins
Awa and the Dreamrealm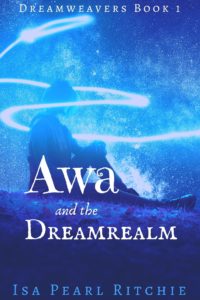 Negotiating the line between reality and dreams, this story sees an anxious twelve-year-old trying to make sense of two worlds, one that develops following her parents' divorce and another that may be all in her head – or, perhaps not!
Intended for readers aged eight years and older, this book is the first in a new series by an up-and-coming star of New Zealand literature.
Isa Pearl Ritchie: Awa and the Dreamrealm | Te Ra Aroha Press