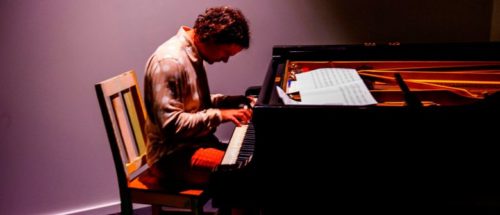 Award winning pianist, multi-instrumentalist and critically acclaimed Kiwi composer Jonathan Crayford bringing his 'The Steinway Tour' to Uxbridge Arts & Culture next week.
Crayford, who has been playing music since age 3, is bringing his 1955 full sized Steinway concert grand, signed by several concert pianists throughout its lifetime. Signatories include Lily Kraus- a Hungarian specialist in Beethoven and Mozart who enured a concentration camp and became a refugee before touring the world in the '20s and '40s.
"I believe she was quite a presence in New Zealand then, a lot of people remember her."
He says there is a huge difference between a full-sized concert grand in good condition and every other piano.
"The big ones make a huge sound and the balance of low frequency to high frequency is glorious, the tone diving," Crayford explains.
Crayford says it will be a "great pleasure" to be able to perform  on such a brilliant instrument to people all over New Zealand.
"I'm going to play everything that's been in my mind for the last two years since I came back to New Zealand to live close to my daughter and granddaughter. I've studied lots of music in this time and absorbed the sounds from trips to far away places.
"When I sit down to play it will be to journey through all that I have seen and heard."
Don't miss Jonathan Crayford performing at Uxbridge Arts & Culture on Friday 16 March. Tickets from uxbridge.org.nz