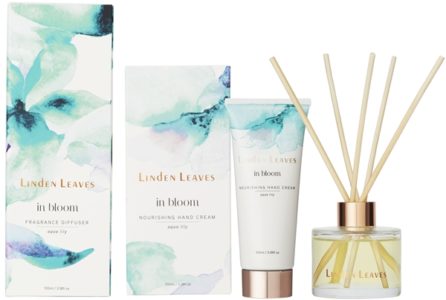 Linden Leaves has blossomed with its newest In Bloom fragrance, Aqua Lily. Using a fragrance diffuser (RRP $39.99), Aqua Lily delivers a sophisticated, uplifting fragrance, with fresh notes of citrus and pear, green florals and lily.
South has a prize pack, which also includes Nourishing Hand Cream (RRP $25.99), up for grabs.
Made in New Zealand from top quality ingredients (with no testing on animals), these products do not contain sulphates, parabens or silicones and they're suitable for vegans and people with sensitive skin.
See lindenleaves.com for stockists and more information.