The Times has some great books to giveaway – and one could be yours!
The Thunderbolt Pony
By Stacy Gregg
HarperCollins Children's Books
Twelve-year-old Evie's got so much to deal with.

First came her dad's cancer, and then the OCD that dominates her life.
Now a devastating earthquake has shaken apart her world in the tiny town of Parnassus.
When the evacuation starts and Evie realises she must leave her pony, Gus, behind, she refuses to join the others and abandon her best friend. With her cat, Moxy, and dog, Jock, she's going overland on an impossible journey to reach the rescue ship.
But the earthquakes aren't over and time is running out.
PUG — How to be the Best You
By Helen James
Exisle Publishing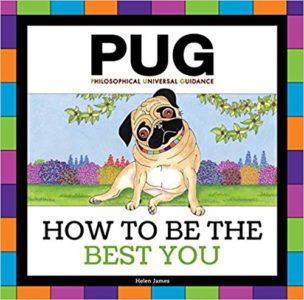 Pugs have been around for centuries.We have been favourite pets of Chinese Emperors and even lived with Tibetan monks, so it's not surprising that we've gathered a wealth of wisdom.
The time has come for me to share my wisdom with you in the hope that it will inspire you to lead a happier life.
Feed Your Brain — the Cookbook
By Delia McCabe
Exisle Publishing
Following on from her highly successful <ITALICS>Feed Your Brain: 7 steps to a lighter, brighter, you! <ITALICS>, Delia McCabe now shares all her tips and tricks for preparing meals that will nurture not just your body and soul but also your brain.

Best of all, they're recipes the whole family will love — and many of them don't even require any cooking.
She reveals the truth about superfoods, and fascinating facts about some of the most nutritious 'brain' ingredients, enabling you to benefit from her 20 years of research into the link between nutrition and brain health.
The result is a book that shows you how to eat your way to improved focus and memory, reduced stress and anxiety and enhanced clarity of thought.
Please note: Winners will only be chosen from those within the Times circulation area. Winners drawn Thursday 8 February. Winners contacted by email.