What do King, Carpenter and Moldau have in common?
All three will be featured in Manukau Symphony Orchestra's upcoming concert Moldau at the Vodafone Events Centre on Saturday August 18 at 7.30pm. Under the baton of guest conductor, Timothy Carpenter, the Manukau Symphony Orchestra will perform The Moldau by Smetana that evokes the sounds of one of Bohemia's great rivers as it courses through the Czech countryside to reach the city of Prague.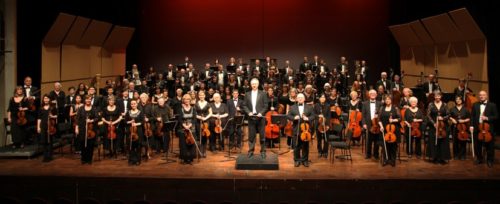 Despite having performed numerous concertos in its 25-year history, Manukau Symphony Orchestra will perform Schumann's romantic Cello Concerto for the first time, with prize-winning, Berlin-based Kiwi cellist Edward King, whose collaboration with the MSO is another first for the orchestra. Dvorák's powerful Symphony No 7, considered one of his finest, will round off the concert on a dramatic note with its Slavonic musical elements portraying the composer's deep love for his country.
Established in 1993, the Manukau Symphony Orchestra is a 'next step' community orchestra with the aim to provide youths, adult amateur and professional musicians a platform to continue their musical journeys. "The MSO is not your ordinary orchestra," says Anne Esterman, a Howick resident who has played violin with the orchestra since day one. "It's an orchestra that young players aim to play for. It's a place for those who, like me, have played or studied music, to enjoy and stay in touch with our musical side, even if we have followed a different career path." "It's an orchestra with a "very special spirit" with its roots firmly in the community," says Mrs Esterman.
Manukau Symphony Orchestra's Moldau concert tickets are available now. For more information or to make a booking, visit manukausymphony.org.nz or call 09-577 3031.
The Times has a double pass to give away.  Enter below. Winners drawn by midday Saturday August 11 and notified by email.